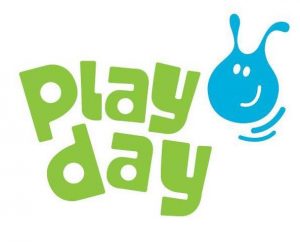 UK CHILDREN'S COMMISSIONERS STAND TOGETHER FOR THE CHILD'S RIGHT TO PLAY
The UK's annual celebration of play – Playday 2018 – takes place on Wednesday August 1.
This year, in an unprecedented step, all four children's commissioners from England, Northern Ireland, Scotland and Wales stand together to support the importance of children's play as an essential aspect of childhood as thousands of children across the four nations attend organised Playday events.
Koulla Yiasouma, Northern Ireland Commissioner for Children and Young People, Bruce Adamson, Children and Young People's Commissioner for Scotland, Sally Holland, Children's Commissioner for Wales and Anne Longfield OBE Children's Commissioner for England are urging everyone to play their part in ensuring the creation of the best possible opportunities for all children and young people to embrace their right to play.
The four commissioners are calling for:
·All adults to consider how they can help children and young people across the UK have time, space, permission and support to play, both in their family life and in their community.
·Organisations to think about whether they are doing all they can to empower and involve children and young people to have a say in ideas and decisions that affect their rights – including their right to play.
·Governments and statutory agencies to actively promote and protect children's right to play through the provision of adequate resources.
Now in its 31styear, Playday celebrates 'Children's Right to Play' as set out in Article 31 of the United Nations Convention on the Rights of the Child (UNCRC) which recognises the right of every child to play, rest, leisure, enjoy recreational activities and free and full participation in cultural and artistic life.
The four national UK play organisations, Play Wales, PlayBoard Northern Ireland, Play England and Play Scotland are calling on everyone – parents, grandparents, carers, childcare providers and support staff across the UK to help celebrate and promote the importance of play for all children.
In a joint statement, Play Scotland's CEO Marguerite Hunter Blair, Play Wales Director Mike Greenaway, PlayBoard Northern Ireland CEO Jacqueline O'Loughlin and Play England's Chair of Trustees Nicola Butlersaid:
'We warmly welcome this support and call to action from the four Children's Commissioners. 
Providing opportunities for play is everyone's responsibility. We all need to continue to work together to ensure that every child has enough time, space and permission to play every day of the year. So, let's all get out to play on Playday and have the best fun ever".