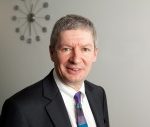 As chair of the Curriculum for Excellence Implementation Group I am delighted to welcome you to our first e-bulletin. The bulletin is designed to provide you with a regular update and useful information on the range of support and material being developed to support you as we continue to implement CfE.
The Implementation Group is made up of partners from Scottish Government,  Scottish Qualifications Authority (SQA), Association of Directors of Education in Scotland (ADES), Scotland's Colleges and Education Scotland. The group work in collaboration with all aspects of the delivery of CfE acting as a platform for addressing key issues and helping to achieve successful outcomes for learners through the implementation of CfE.
You can find out more about the remit of the CfE Implementation Group by visiting the Education Scotland website.
In this first issue, you will find more information on the CfE Implementation Plan for 2012/13 which was issued last week, the new National Qualifications and the Scottish Survey of Literacy and Numeracy (SSLN), as well as having the opportunity to shape the future topics of our new CfE Briefing Series.
Dr Bill Maxwell
Chair of CfE Implementation Group
Developments within CfE
CfE Implementation Plan 2012/13
The CfE Implementation Plan for 2012/13 was published on 24 May. The plan was distributed electronically to all schools and colleges and is available to download from the Education Scotland website.
New National Qualifications
On 30 April, two major milestones on route towards the implementation of the National Qualifications were achieved.
SQA published the final documents for the 197 new National Qualifications at National 2, National 3, National 4, National 5 and Higher levels and, to support the delivery of key aspects of the new National Qualifications, Education Scotland published a suite of practical advice and guidance for teachers and lecturers.
The final documents (Course Specifications, Unit Specifications and Course Assessment Specifications) provide teachers and lecturers with the mandatory course content and assessment requirements for every new course and the information required to deliver them. Additionally, the Course and Unit Support Notes provide them with advice and guidance on approaches to delivering and assessing the new qualifications in schools and colleges. The documents are available to download from the SQA website.
Education Scotland's advice and guidance is an initial suite of material which focuses on the delivery of courses where there is most significant change, such as new units, combined courses or new contexts of learning. The materials use a variety of appropriate formats, including written advice, videos and some PowerPoint presentations and links to other information and websites. These are available to download from the Education Scotland website
SQA Events
In May 2012, SQA hosted 10 curriculum area implementation events, which provided practical support on the implementation of the new qualifications. The next series of events will take place in September with another 10 curriculum area implementation events. From October 2012 to March 2013, SQA will host a series of subject-specific events which will support practitioners in implementing the new Course arrangements and their assessment
CfE Briefings
The first in what will be a series of briefing documents is available for you to download from the Education Scotland website. This edition looks at Broad General Education S1-S3. It covers key issues which practitioners should be considering as they plan to develop their provision for the broad general education at the S1 to S3 stages.
In many areas of the curriculum, expectations are higher than before, reflecting new challenges which our young people face. The broad general education is designed to provide the breadth and depth which all young people will need
The briefing document has been sent to all schools and colleges across Scotland and is available to download on the Education Scotland website.
SSLN Survey Results
The Scottish Survey of Literacy and Numeracy (SSLN) is a national sample-based survey which monitors performance in literacy and numeracy in alternate years at P4, P7 and S2. The first numeracy survey took place in 2011. More than 2,000 schools and 11,000 pupils took part in the survey.
Following this, materials have been developed to address areas identified for improvements in the findings of the Scottish Survey of Literacy and Numeracy and you can view these on the Education Scotland website.
Profiling
This June will be the first time that all P7 pupils have completed the process of developing their P7 profile. Education Scotland has supported schools in the development of early insight exemplars on P7 profiling. This ongoing learner reflection and dialogue is central to the development of a profile. To support schools developing S3 profiles by June 2013, Education Scotland is publishing S3 profiling exemplars and case studies later this month. Further information on profiling will be included as a topic in the CfE briefings
Early Years Exemplars in National Assessment Resource (NAR)

We are delighted to let you know that four new Early Years exemplars are now available on NAR. These exemplars illustrate a range of approaches to recognising achievement, profiling and reporting.
The exemplars illustrate:
• practice to extend children's abilities to reflect on and share their learning
• dialogue at the heart of the assessment process
• children, staff and parents in dialogue around learning
The exemplars also provide models for professional development.
Quality Assurance and Moderation
Education Scotland has worked with a range of practitioners to publish case studies on innovative ways of developing quality assurance and moderation processes.
The materials cover the early years, primary, and secondary sectors across a range of subjects and all have been through a national quality assurance and moderation process.
Log in to NAR (Glow log in details required) to access these new case studies. If you are from an independent school or college, you will access NAR through SQA Connect
New National Qualifications – Leaflets
SQA have developed a suite of four leaflets providing further information on the new qualifications. These are A Guide for Teachers and Lecturers, A Guide for Parents and Carers, A Guide for Employers and A Guide for Learners.
CfE Audit results now available
The results of the Curriculum for Excellence Progress Audit have been announced. For more details visit the Education Scotland website.
Latest National Parent Forum Scotland (NPFS) Newsletter now available
The third and final Parent Council newsletter of this school session is now available for download from the Parentzone website.
New Newsletter from Scotland's Colleges
A newsletter from Scotland's Colleges is now available. This quarterly publication will keep you up-to-date with the latest news, new developments and highlight work.
Coming Soon
The next in the series of NAR user guides is currently being developed and will focus on Recognising Achievement, Profiling and Reporting.
Scotland's College's will be holding their annual conference on 21 June in Edinburgh, designed for anyone with an interest in the development and delivery of education policies and practicies in Scotland.
SQA are sending all schools and colleges in Scotland one complete set of printed final documents and copies of the new information leaflets. Look out for these in your centre before the end of term. Copies of the final documents are also available to download for the SQA Website