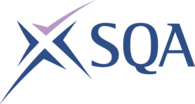 This is the latest update from the Scottish Qualifications Authority (SQA) on the development of the new National Qualifications that will be introduced into schools and colleges from August 2013.
This bulletin covers the publication of the latest draft documents – Draft Course and Unit Support Notes for National 4 and National 5 and draft Course Assessment Specifications for Higher.
There's also information on our new SQA Awards how to stay in touch with the development process and where to find more information about the work SQA is doing on the new National Qualifications.
We're still looking for your feedback on our plans, so if you have any comments or questions, please visit www.sqa.org.uk/haveyoursayor contact a member of our Curriculum for Excellence Liaison Team.
Latest draft documents
We are publishing draft documents for over 225 new National Qualifications to allow stakeholders, including parents, to have a look at our proposals and give their feedback throughout the process.
The latest documents available on our website are the draft Course and Unit Support Notes for National 4 and National 5 and the draft Course Assessment Specificationsfor Higher Courses.
These documents detail the information teachers and lecturers need on how they can deliver the new National Qualifications and how they should be assessed.
While the documents are technical and aimed at education professionals, we also want feedback from parents and carers. Comments on the latest documents must be submitted before Wednesday 29 February at www.sqa.org.uk/haveyoursay.
We have also published summaries of all the feedback we have received between July and November 2011 – www.sqa.org.uk/yourfeedback.
New SQA Awards
We are currently developing new, nationally recognised Awards which will embrace personalisation and choice and give learners the opportunity to develop skills for learning, skills for life and skills for work.
Schools and colleges will be able to deliver these new Awards from August 2012.
The Awards are designed to suit a wide range of learners including pupils from S3 onwards.
More information on these new Awards and how they complement our existing portfolio of qualifications is available on our website, www.sqa.org.uk/awards.
Remember to send us your feedback on these new Awards via www.sqa.org.uk/haveyoursay, by Wednesday 29 February 2012.
Further information for parents and carers
The parent and carer section of our websitegives the latest information about the new qualifications including details of which qualifications are changing.
Our Mythbustervideos answer some of the most common questions about the new qualifications. We also have a jargon buster to help explain Curriculum for Excellence terms.
Keep visiting www.sqa.org.uk/cfeforparentsfor all you need to know about the new qualifications and sign up for MyAlerts to receive regular updates sent straight to your in-box.


Russell Paton
Communications Officer